Research and Development services that we propose can concern already known compounds or new ones. These compounds can refer to many fields, such as biologie, pharmacy, cosmetics…
We proceed to different analysis  to characterise products,  for all services (Custom Synthesis  or Research and Development) and at each step.
We also internally developed some products, thanks to our skills in Research and Development field. These products can be interesting in many fields such as pharmacy and biology.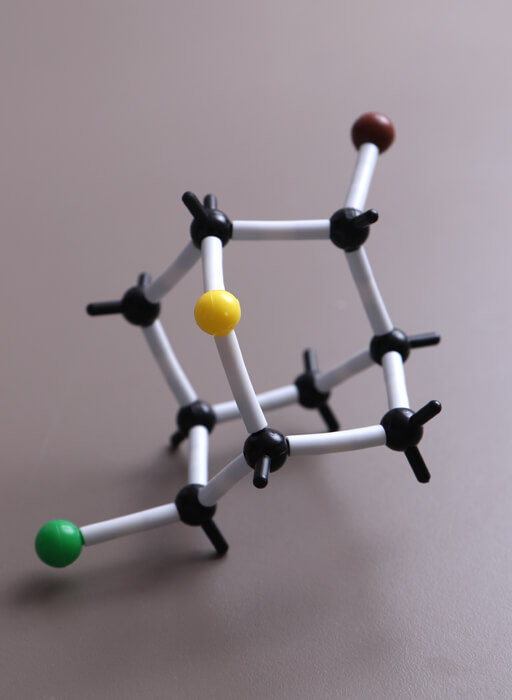 SYNTHENOVA proposes research contracts to customers who want to get new products for their tests. It proceeds in this way:
First, we define confidentiality agreement before starting to work on the project.
Then, our team works in collaboration with scientists (biologists, pharmacologists…) of customers' laboratories to develop each project in the best way.
Research contracts that we signed can include the redaction of chemical parts of the work for patent filing.
This development service can concern already known or new compounds which are producted at small scale (milligrams/grams) and for which ones a production scaling up is needed. It requires the development of synthetic process applicable to industrial production.
Process development implies synthesis optimisation with:
number of steps limitation
yield of each step improvement
reproductibility (yield, by-products formed…)
safe methods for operators and with little or no impact on environment.